Clausen, Uribe off to hot starts in 2018 fishing season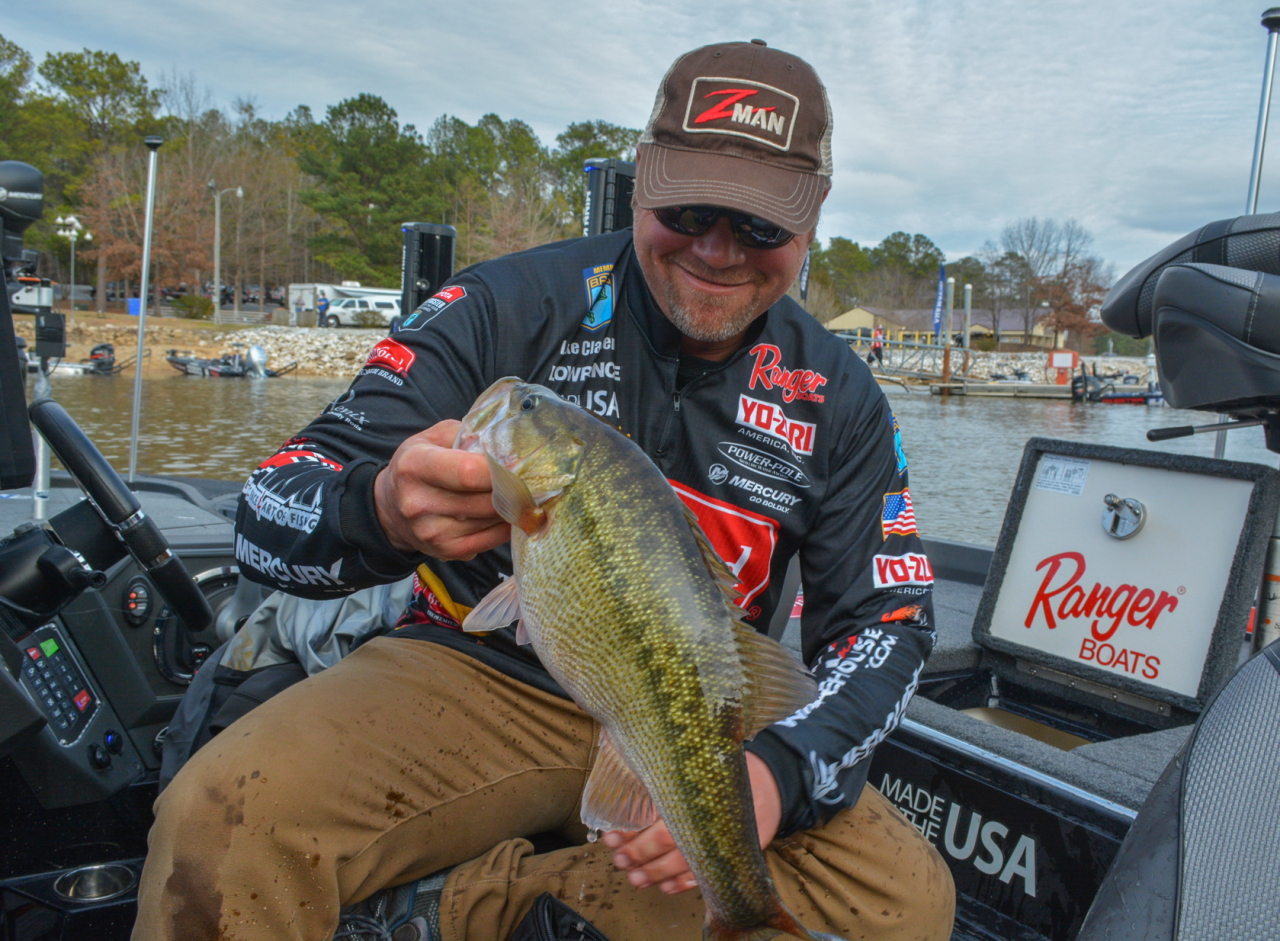 As the 2018 bass-tournament schedule starts to pick up momentum, two members of the Bridgford Fishing Team have already gotten off to excellent starts: Bassmaster Elite Series pro Luke Clausen, and FLW Costa Series pro Joe Uribe, Jr.
Uribe kicked off the Bridgford Fishing Team's 2018 competition schedule with an eighth-place finish at the Lake Havasu FLW Series event (Feb. 8), and Clausen followed up almost immediately with a fifth-place finish at the Elite season opener at Lake Martin, Alabama (Feb. 8-11).
Uribe is Havasu-friendly
Success at Lake Havasu is nothing new for Uribe, a fifth-year pro: two of his FLW wins have come on this sprawling Arizona/California impoundment of the Colorado River, and he's racked up four Top 10 finishes there in FLW events.
Rachel Uribe – Joe's sister and Bridgford teammate – finished 12th in the co-angler standings at the recent event as well.
Clausen notches another Top 10
Clausen's official Top 10 count is impressive: with his fifth-place finish at Lake Martin, that gives the Washington native 31 Top 10s over the course of his BASS and FLW career. It's also an excellent springboard to the upcoming Bassmaster Classic (March 16-18) on Lake Hartwell in South Carolina.
This will be the first Classic Clausen has fished since he won the 2006 event on Lake Toho in Florida.
Bridgford Fishing Team on tour
The Bridgford Fishing Team will compete in over 20 professional events in 2018, and will make appearances at Bridgford retailers throughout the country. You can follow their weekly progress (and find some great fishing tips!) on the team's Facebook page.
Back To Blog