Clausen climbing: crushes 24-15 at Lake St. Clair to move up in AOY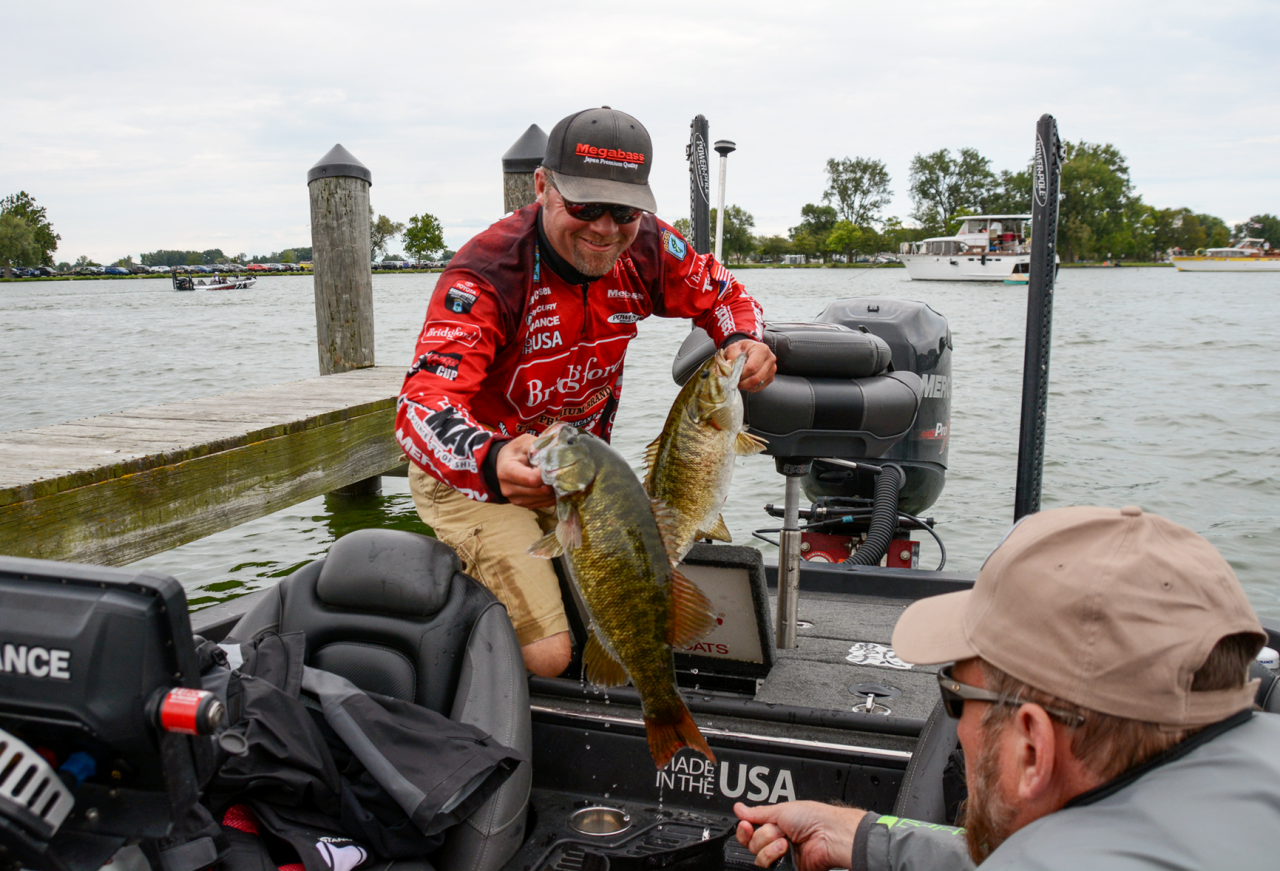 ST. CLAIR METROPARK, Michigan – Heading into the final Bassmaster Elite Series event of the season last week – on Michigan's Lake St. Clair – Bridgford Fishing Team pro Luke Clausen had a task ahead of him: fish well enough to guarantee a spot in the Angler of the Year Championship, and to qualify for the 2018 Bassmaster Classic.
Thanks largely to the best day of his 25-year smallmouth-fishing career, Clausen racked up 59 pounds, 6 ounces in three days, good for 16th place. Even more importanly, though, Clausen jumped from 41st in AOY points to 31st.
That not only secures him a spot in the AOY, but it puts him well inside the cut for the coveted Classic berth (the top 41 are projected to qualify this year).
"I'm halfway there," Clausen cracked.
Truth be told, though, Clausen left St. Clair with a slightly bitter taste in his mouth. After scratching out 19-5 on Day 1, he smashed 24-15 on Day 2 (his personal best smallmouth limit) to climb to fourth place in the tournament.
Heading out on Day 3, Clausen felt like he had the fish to win, but those giants from the Day before were nowhere to be seen.
He weighed in 15-2 to fall to 16th place.
"This was definitely a bittersweet tournament for me," Clausen admitted. "I felt like I found the fish in practice to win it, but just couldn't make it happen on Day 3. It's hard to be mad at a Top 20, but I really wanted a chance on Championship Sunday to win it."
Clausen now turns his attention to another world-class smallmouth fishery: Lake Mille Lacs, Minnesota.
Bassmaster named Mille Lacs No. 1 this year in its annual "100 Best Bass Lakes" survey, and last year's AOY on this Minnesota lake produced an asounding 76 bags over 20 pounds.
"Mille Lacs is like it's on a different planet, the fishing there is so good," Clausen says. "That event is going to be an absolute slugfest."
The AOY will be held Sept. 14-17. You can follow along daily on the Bridgford Fishing Team Facebook page, or on Bassmaster.com.
Back To Blog